Details
Juhyung Rhi, Professor of Archaeology and Art History, Seoul National University
The 'Year 5' Buddha is one of only five dated Gandharan sculptures known to exist. It is a masterpiece of singular importance for both its dated dedicatory inscription and innovative iconographic features. This talk explores the diverse questions raised by this image within the unfolding setting of Buddhist art in Gandhara in the early centuries of the Common Era.
Free with Museum admission, though advance registration is required. Note: Space is limited; first come, first served. Registration does not guarantee admission once the auditorium reaches capacity.
The conversation will also be livestreamed on YouTube and Facebook. Note: No login required.
It is presented in collaboration with the Consulate General of India, New York, and the Indo-American Arts Council to mark the 75th Anniversary of Indian Independence.
This lecture series is made possible by the generous support of Jeff Soref and Paul Lombardi, Jeff Soref Fund of the Stonewall Community Foundation.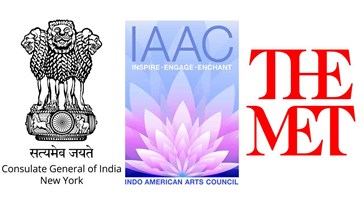 All visitors age 5 and older must show proof that they have received two doses of an accepted two-dose series vaccine, or one dose of the Johnson & Johnson vaccine. All visitors age 18 and older must also show a valid personal ID.
Face coverings are required for all visitors age 2 and older, even if they are vaccinated.
Read Visitor Guidelines 

Assistive listening devices are available from the ushers.

 Closed captioning is provided for the livestream.